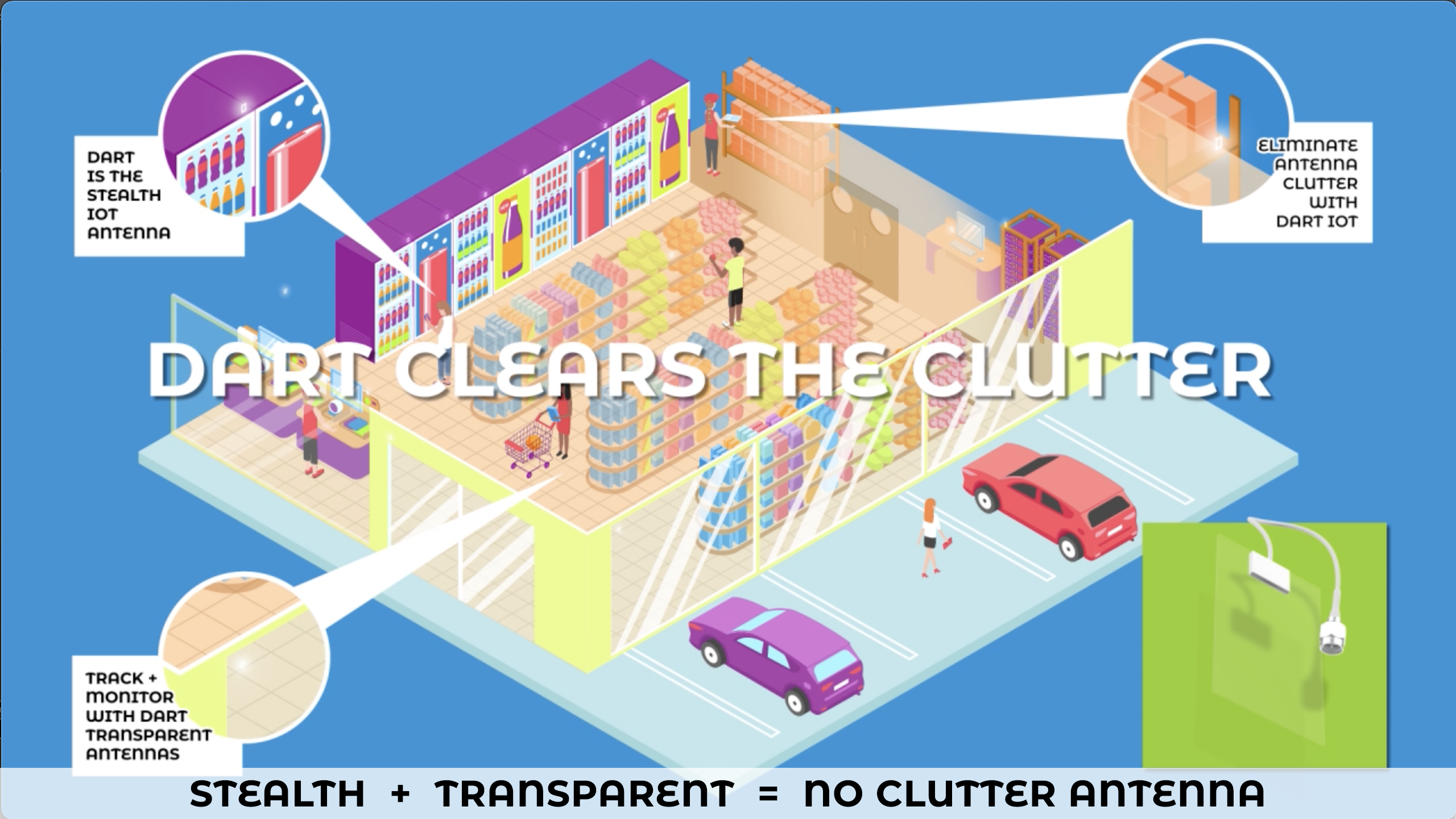 Whether supporting IoT Gateways, Sensors or Devices, there are crucial factors in selecting IoT Antennas that must be considered to ensure a successful system deployment.
WHAT MAKES VENTI IoT UNIQUE?
THE DART™ TRANSPARENT IoT ANTENNA!
THE ANTENNA IS AS IMPORTANT AS THE NETWORK!
VENTI DART
---
TRANSPARENCY is EVERYTHING!
PURE AESTHETICS
Antenna Transparency facilitates external antenna design with no visual clutter. External antennas achieve better RF performance, omni patterns and help mitigate signal interference. Better performance and coverage requires fewer antennas.
---
PERFORMANCE is EVERYTHING!
NO CO-LOCATION OR RFI ISSUES

External Antenna Design allows flexible placement reducing RF interference which can mitigate co-site/co-location issues. High efficiency antennas ensure optimal signal performance. Optimal signal performance, together with minimal loss results in reduced radio power requirements.
---
DURABILITY is EVERYTHING!
READY OUT OF THE BOX

Testing every antenna prior to leaving the factory results in virtually zero out of box failures. Superior performance as documented in the antennas specifications (Omni patterns, VSWR, Gain and Efficiency) are based on actual – not simulated – testing. DART™ is the Next Gen Antenna!
---
IoT Antennas are being installed in Stadiums and Convention Centers, Hotels and Office Buildings, Warehouses and Factories, Hospital Systems and Group Medical Facilities at the rate of tens of millions of units per year.
Whether it's an Access Point, a Gateway or Sensors, The Venti DART™ IoT Antenna provides SUPERIOR device Aesthetics, Performance and Durability. FOR MORE INFORMATION ON THE DART™ TRANSPARENT IoT ANTENNA, CONTACT VENTI TODAY!