INNOVATION THRU INVENTION
VENTI is The Market leader With Multiple Patents Supporting a Wide Range of Proprietary Intellectual Property.

VENTI maintains a leadership position in The DAS Market through constant innovation.
By recognizing the antenna as a critical component of a well performing network, VENTI has taken the wireless industry out of the dark ages. Design, Performance and Quality drive our innovation and that keeps us on top.
---
VENTI is The Only Innovative DAS Antenna Company With:
The World-First Transparent Antenna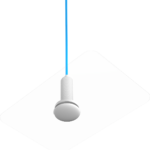 More and more building owners are demanding smaller and better performing DAS antennas … Antennas need to meet carrier specs and not be seen. The transparent antenna challenge has always been to fabricate an antenna using an optically transparent conductor that, ideally has conductivity comparable to that of copper and transparency comparable to that of glass. While many manufacturers offer compromises, one absolute exists regardless of how close they near to true transparency; their efforts to-date have yielded very low-power antennas. Venti has solved both issues with its patented technology, creating the VENTI ULTRA™ Transparent Antenna.

A Flexible IoT Antenna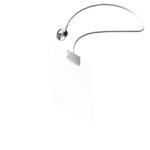 The explosive growth in IoT Sensor deployment has created a gap in their ability to meet performance demands while shrinking their footprint…visual clutter. VENTI has solved this by introducing DART™ For SMART DEVICES for Use in IoT Sensors. DART can be Embedded in new designs or used to retro-fit existing applications, resulting in increased performance and efficiency, Improved wireless range and coverage while Eliminating limitations and visual "clutter" associated with today's sensor solutions deployed on existing structures, fixtures, furniture, etc.