The DART™ Transparent IoT Antenna!
---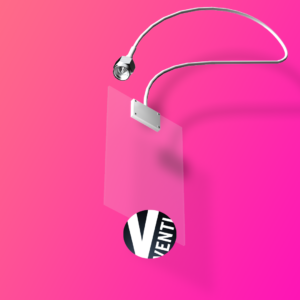 READ ABOUT The
BENEFITS of DART:
---
Watch The DART Movie
VENTI DART
1. AESTHETICS is EVERYTHING
– DART Is THE Stealth IoT Antenna

– Track + Monitor With Transparent DARTs

– Eliminate Antenna Clutter With DART IoT
DART Clears The Clutter!
---
2. PERFORMANCE is KEY
– DART Antenna Solve Co-Location Issues

– Eliminate RFI Problems With DART IoT Antennas

– DART Performance Improves IoT Systems
DART Solves All Co-Locations and RFI Issues
---
3. DURABILITY is NEEDED
– DART IoT Antennas Are Flexible

– DART IoT Antennas Are Ready Out Of The Box

– Rubber Duck Antennas Are A Thing Of The Past
DART Performance Reduces Deployment Time
---
THE ANTENNA IS AS IMPORTANT AS THE NETWORK!
Don't Let The Antenna Be The LIMITING FACTOR For Your Device. The VENTI DART Transparent Antenna Is Available In Two Versions: Remote And Device Embedded.
DART Is Not Only TRANSPARENT, It OUTPERFORMS Traditional Antennas.
Contact Us To Find Out How DART Can Improve the Performance of Your Client's IoT System:
---