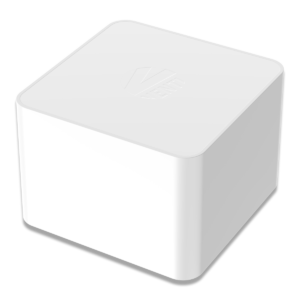 VENTI Group in 2022
VENTI DART™ TRANSPARENT IoT ANTENNA
THE IMPORTANCE OF A SUPERIOR IoT ANTENNA!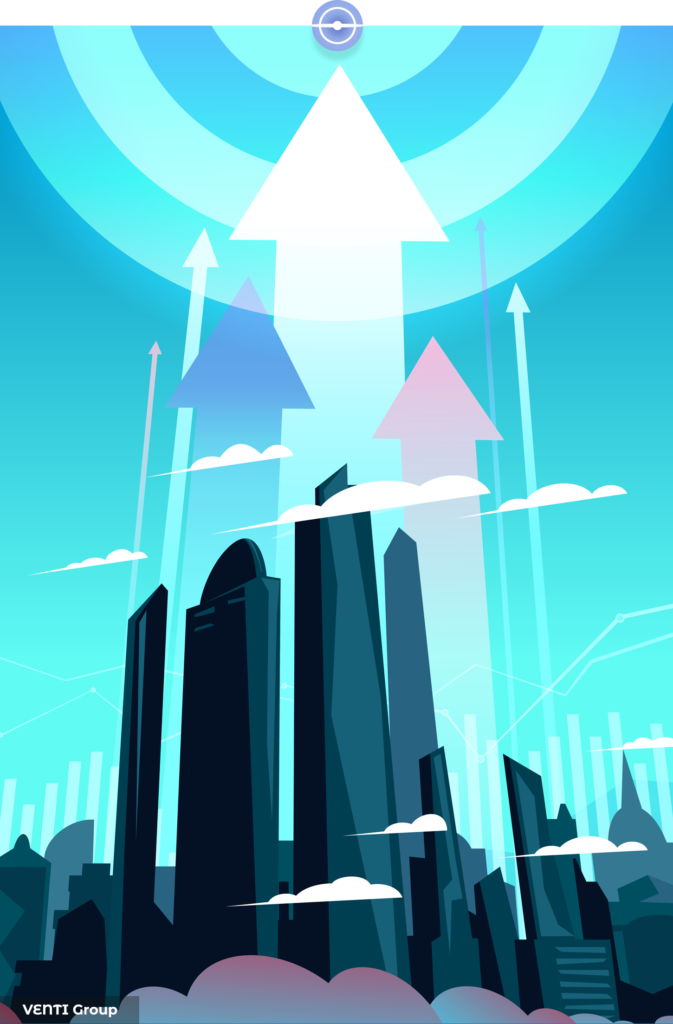 Urban buildings are getting smarter every day.
Challenges in retrofitting existing buildings with WiFi connectivity include how best to leverage existing infrastructure so as to minimize cost while maximizing network coverage and performance.
Adding additional network nodes to existing wiring using VENTI's DART Transparent WiFi antenna products avoids costly re-wiring.
And DART addresses design aesthetics by being both transparent and small in form factor, all without sacrificing DART's superior performance.
» Download VENTI DART DATA SHEET #1
---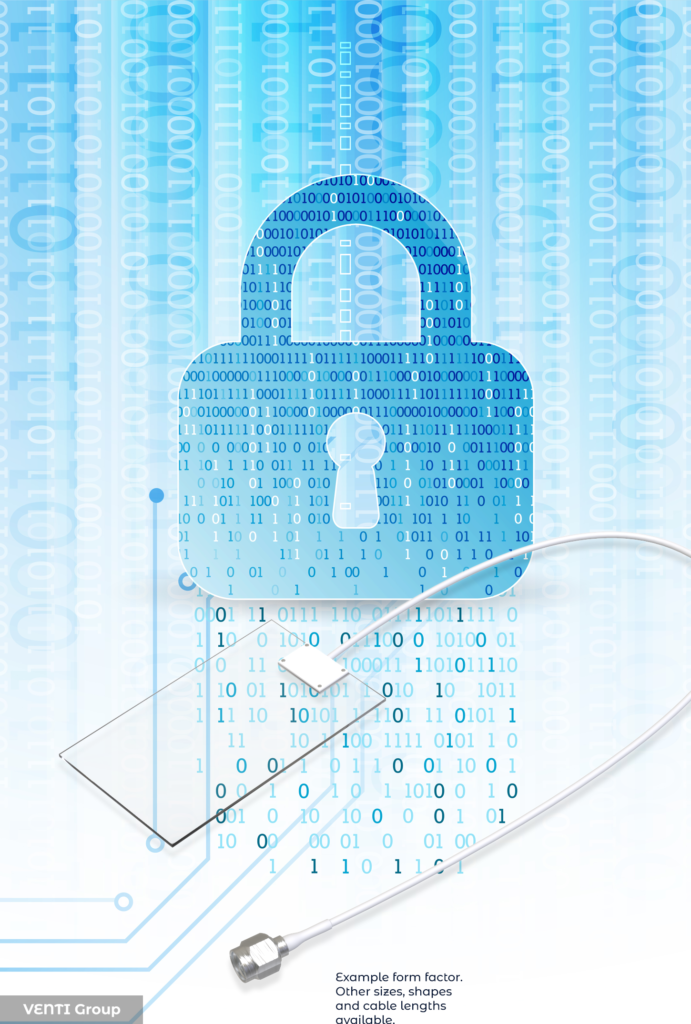 Traditional IoT Antennas are either embedded within devices or mounted externally.
Embedded antennas suffer performance limitations due to size constraints and proximity to other electrical components that can interfere with RF signals.
Externally mounted antennas, while better performing are generally unattractive and more easily subject to breakage, vandalism and premature wear due to the elements.
In both cases, the security of your IoT network is put at risk. VENTI's DART Transparent WiFi Antenna solves these problems.
DART's small form factor combined with its unique performance characteristics makes it the ideal solution where a device requires an embedded antenna. And DART's transparent, rugged, flexible design is ideal for externally mounted antennas, reducing the risk of damage while being unobtrusive to passersby.
» Download VENTI DART DATA SHEET #2
---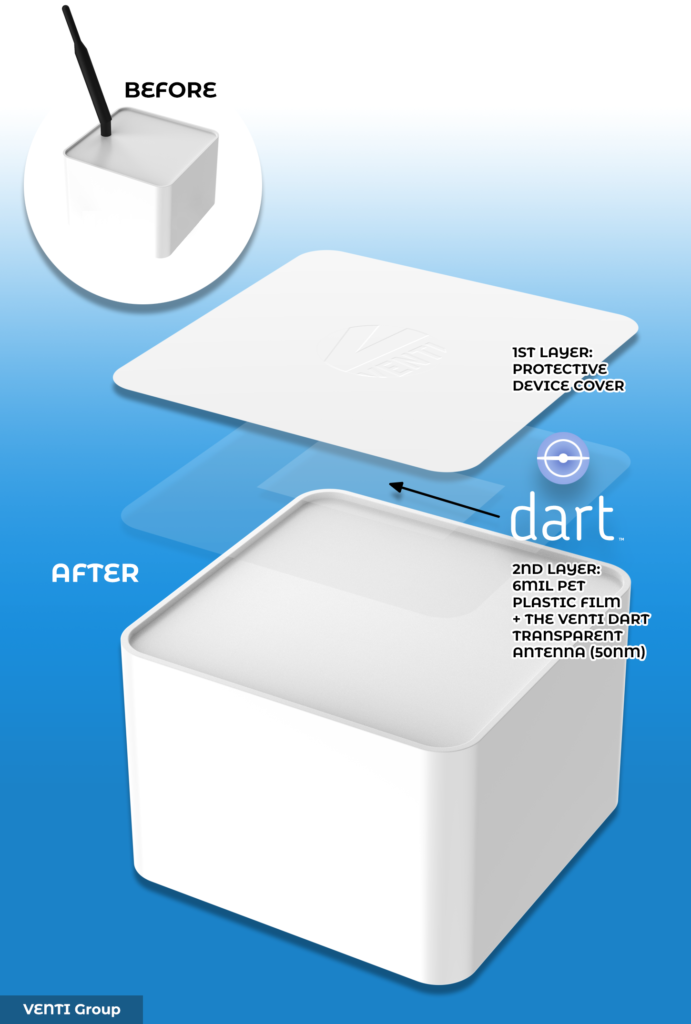 Installation Best Practices
Remote Monitoring of Edge Systems
Manufacturer of IoT Node Devices was experiencing costly repairs and dissatisfied customers. The existing solution used an external antenna which was subject to breakage and misalignment due to human error and environmental interference. Repeated attempts at designing an internal antenna proved costly and fell short in performance.
Solution
Venti relocated the antenna within the device using its DART Transparent Antenna.
DART provided a non-protruding antenna design without the need for costly redesign of the device enclosure.
Benefits
DART performance proved better than the external antenna while eliminating the risk of breakage and interference.
Results
No more costly repair visits to remote locations.
No more costly replacements due to wear and tear on the antenna caused by the elements.
» Download VENTI DART DATA SHEET #3
---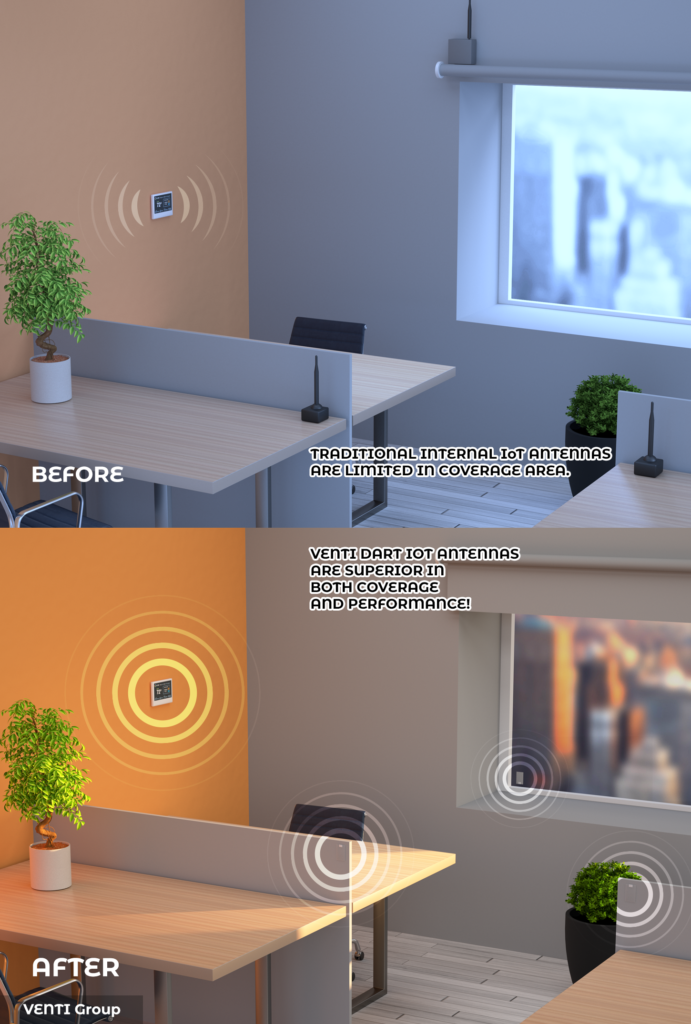 Installation Best Practices
Building to Smart Building – Retrofit Challenges
Urban City Property Manager requests proposals to retrofit multiple properties with expanded WiFi.
Requirements include:
Appearance – Whether placed on walls or ceilings, want unobtrusive, low profile IoT antennas.
Cost – Want improvements in efficiency of IoT WiFi antenna designs to help reduce project costs.
Performance – In achieving 1 and 2, ensure that overall network performance is maintained or improved.
Solution
Venti DART Transparent IoT Antenna is used to extend existing network without need for rewiring.
Benefits
High performing DART IoT Antennas reduced project costs due to less antennas required, less network tuning time.
Results
Unobtrusive antennas, overall network performance improved.
» Download VENTI DART DATA SHEET #4
---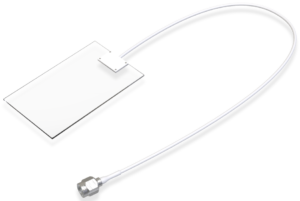 Example form factor. Other sizes, shapes and cable lengths available.
DART™ Secure Transparent IoT Network Antennas – Performance, Flexibility, Durability.
---