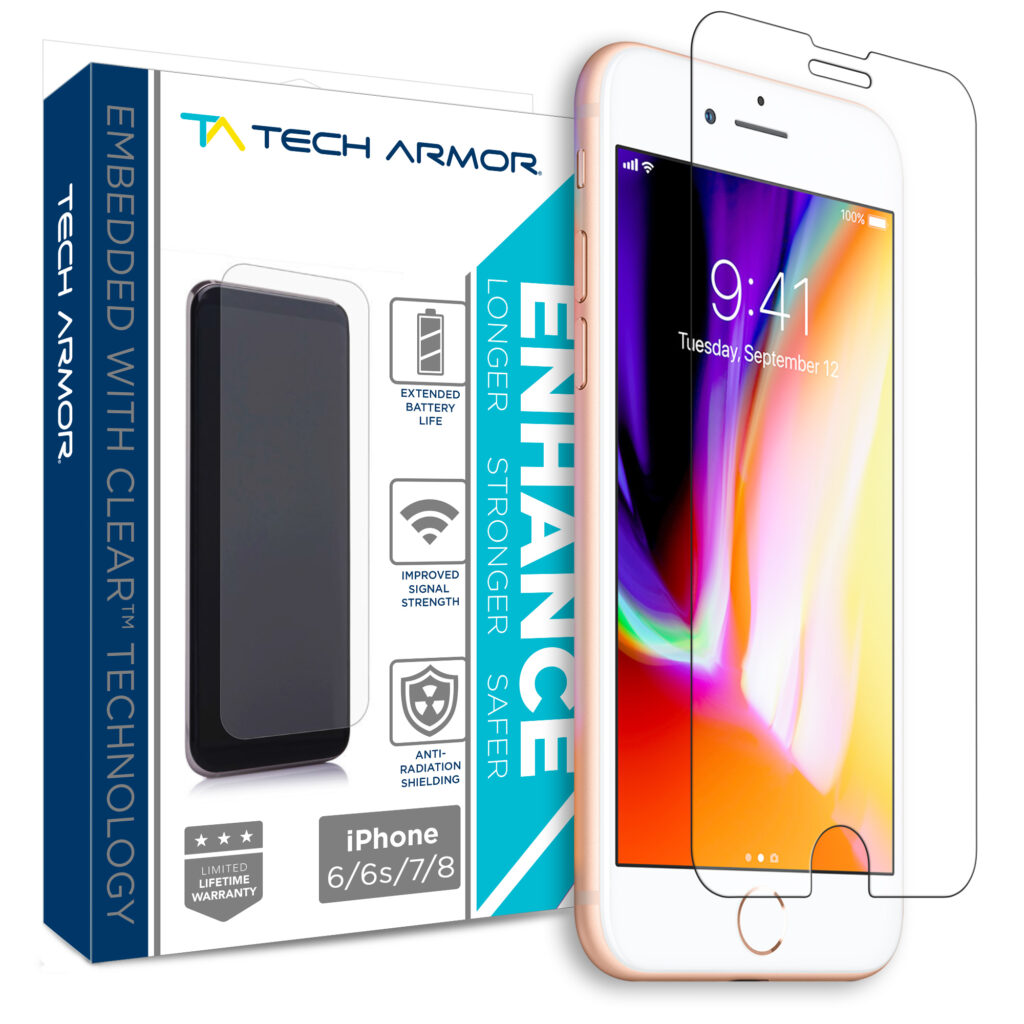 ENHANCE Screen Protector Embedded with CLEAR™ Technology
New Tech Armor ENHANCE Screen Protector Embedded with CLEAR™ Technology for iPhone Blocks Radiation, Improves Battery Life and Signal Strength
Available for the latest iPhone models, ENHANCE features CLEAR Technology that seamlessly redirects radiation away from the head and brain, giving you peace of mind.
Tech Armor, the leading screen protector and mobile accessory brand, today launched the Tech Armor ENHANCE Screen Protector Embedded with patent-pending CLEAR Technology from Venti Group for all recent iPhone models. Tech Armor's ENHANCE is the next generation smartphone screen protector that not only redirects up to 100 percent of potentially harmful radiation but also boosts your phone's signal and extends battery life by as much as 40 percent. This technology is delivered through Tech Armor's easy-to-apply, anti-smudge, anti-scratch Ballistic Glass screen protector.
"Regardless of your position on the effects of cell phone radiation, third party tests have shown the redirection of these emissions away from the phone concentrates and provides a stronger usable signal," said Henry Adamany, CEO of Venti Group. "Partnering with CHASM has resulted in the only phone solution that truly protects against the health risks of radiation with no add-ons to the phone required."
Learn more about our CLEAR Technology.