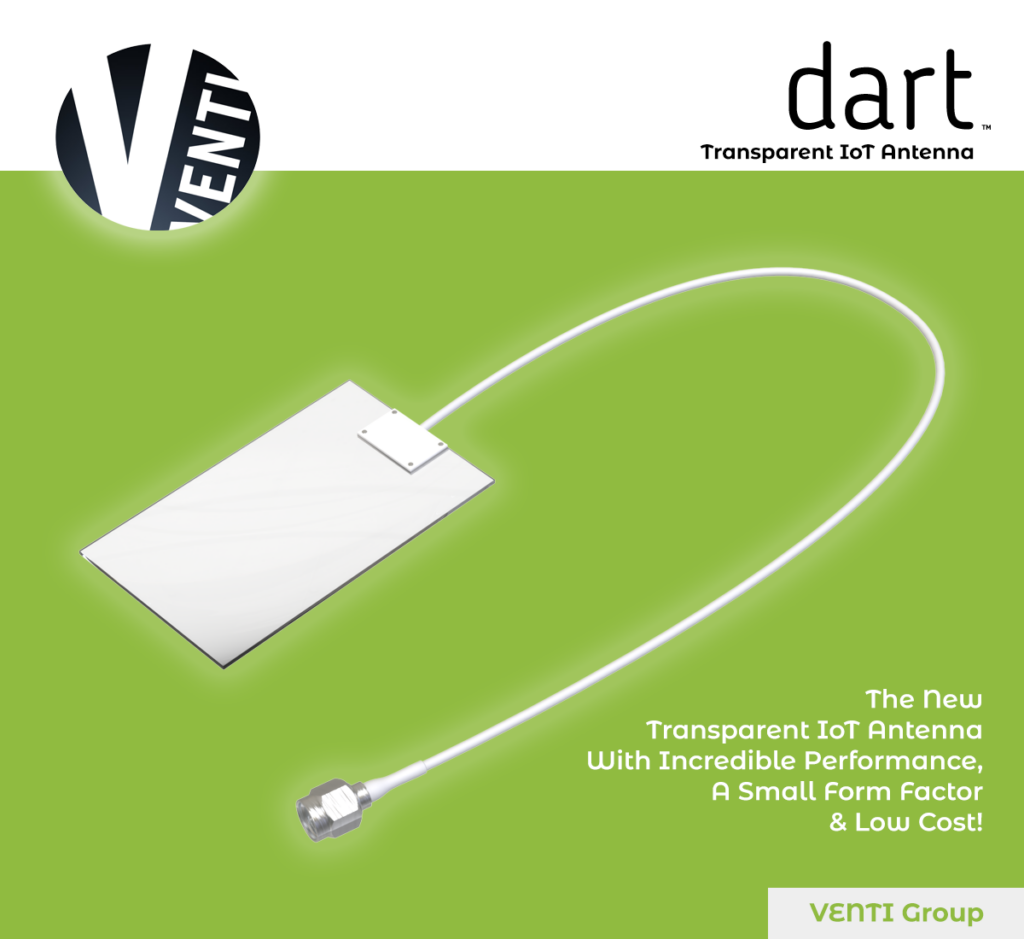 DART™, TRANSPARENT IoT ANTENNA
Today's IoT Antennas need to do it all.
Presenting DART™, an IoT Antenna that not only performs better than any other antenna on the market, but is also the only transparent IoT antenna. It comes in a small form-factor (only 40mils thick!), has incredible performance (VSWR, Efficiency, Gain) and is cost-effective. DART = TRANSPARENCY + PERFORMANCE + FORM-FACTOR + LOW-COST!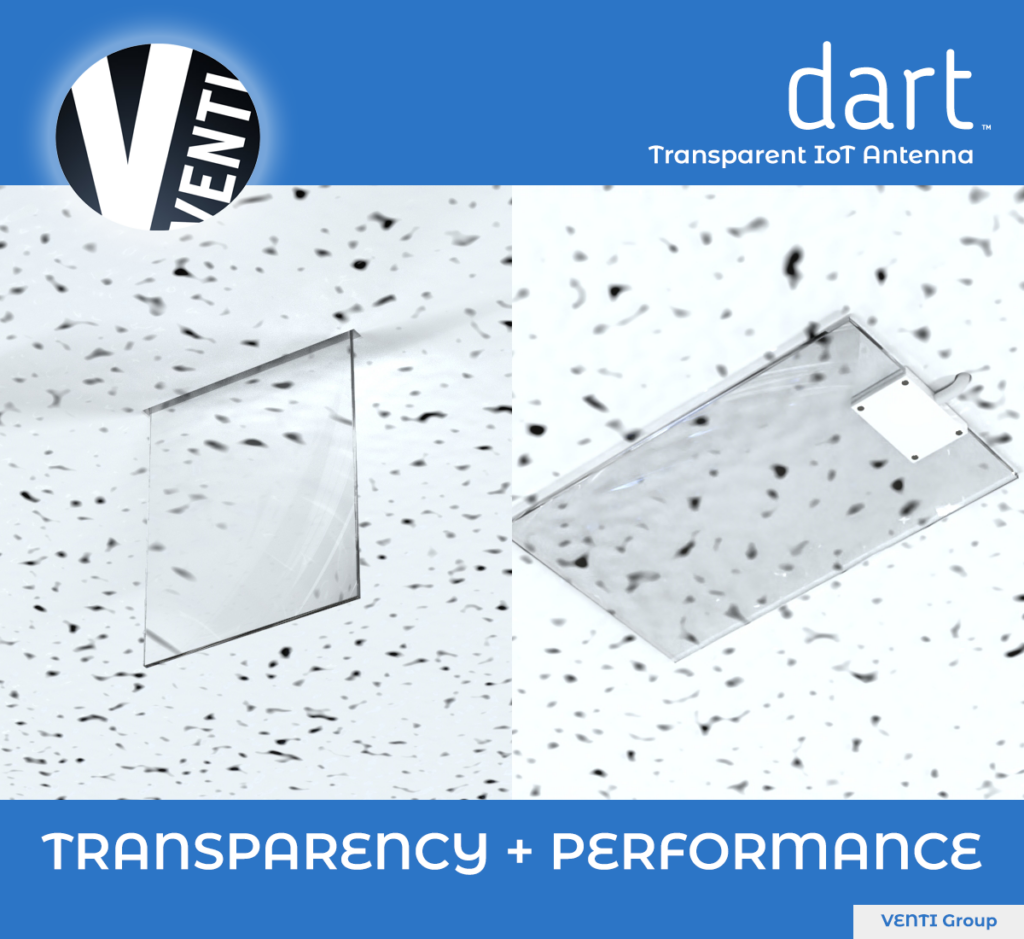 TRANSPARENCY + PERFORMANCE
Combining IoT and WiFi applications, the DART™ dual-band (2.4GHz / 5GHz) omni antenna is transparent, flexible, compact and very low profile. And its gain, efficiency and return loss performance are superior across both 2.4GHz & 5GHz bands!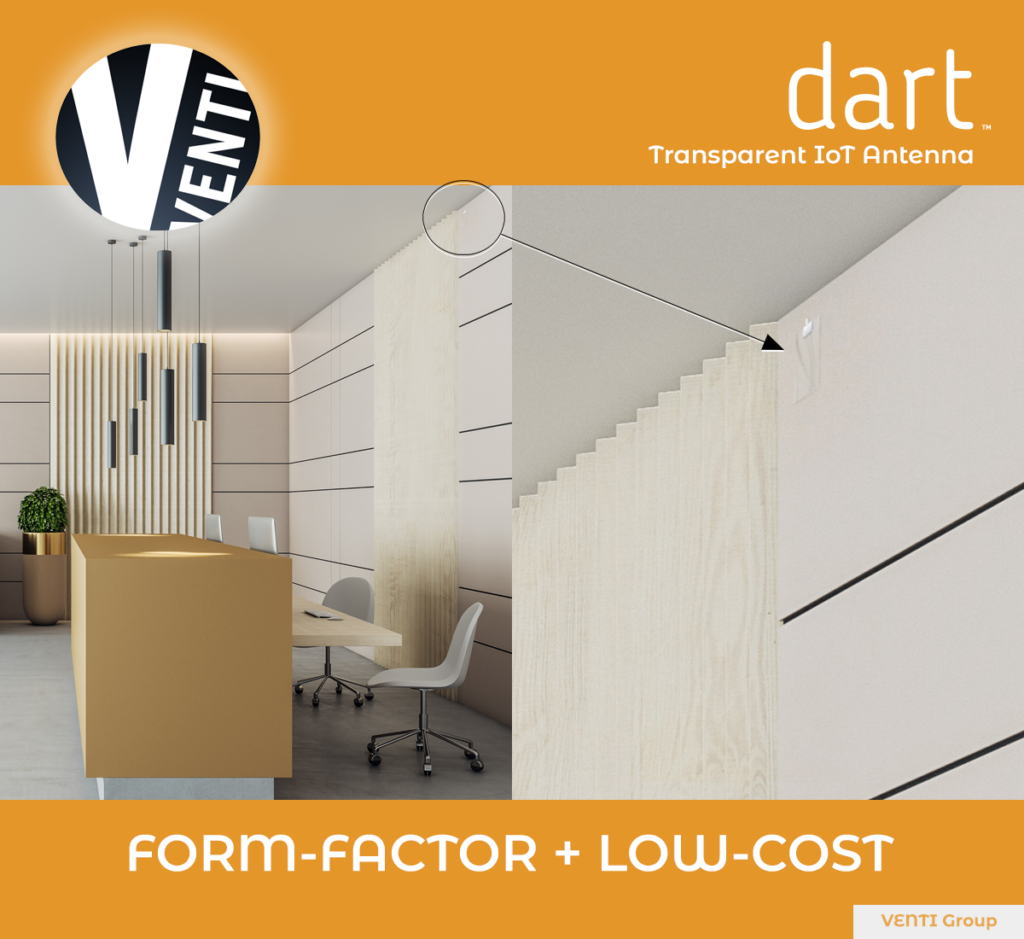 FORM-FACTOR + LOW-COST
DART™ is 2.5" x 3.1" x 0.04" thick and can be installed as a ceiling blade, or as a stick-on for a wall, cabinet or other convenient structure or device. DART supports IoT, Bluetooth / BLE / iBeacon, WiFi, Zigbee, iIoT, for applications from Gateways to Access Points to Sensor Devices.
If you need more info on this groundbreaking do-it-all first-of-its-kind antenna, contact VENTI Group now!