NO CELLULAR OR WIFI CONNECTIONS IN ELEVATOR? PROBLEM SOLVED WITH ULTRA•LYNK!
DAS & Wi-Fi Connection Now Available inside Elevator Cars! Dropped calls, lost internet or interrupted data connections … SOLVED with ULTRA•LYNK!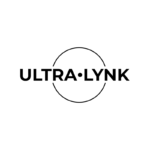 Passive Repeater – No Power or External Cable Connections Required
No Approvals Needed From Local Municipalities
Low-Cost Solution
Transparent Interior Antenna
For New Construction & Retrofits
Can be Private Labeled
Goodbye to costly, unsightly elevator cellular or Wi-Fi solutions that don't perform. ULTRA•LYNK Transparent DAS Antennas Provide Excellent Coverage and Connectivity.
---
THE PROBLEM:
When designing a building's wireless coverage, it is important to consider how to provide coverage inside elevators. Simply adding antennas on each floor by the elevator banks may cause calls to drop when elevators move between different coverage areas.
One solution is to place RF equipment inside the elevators and/or the elevator shafts. However, some municipalities in North America do not allow electronic equipment inside elevator shafts due to fire hazards. One solution is to place a wired antenna inside each elevator connected to a DAS by means of a cable. Another solution is to use a passive repeater system by placing a directional DAS antenna at the top of the elevator shaft, pointing down the shaft, and a donor directional antenna at the top of each elevator pointed upward at the DAS antenna.
If the shaft is longer than 115 meters, another DAS antenna may be mounted at the bottom of the shaft, pointing upwards. Another option is to install radiating cable along the length of the shaft. The choice of solution should consider factors such as building layout, elevator shaft length, fire safety regulations, and budget.
» Download iBwave White Paper PDF
---
THE SOLUTION:
ULTRA•LYNK SISO
& ULTRA•LYNK+ MIMO
ULTRA•LYNK is a Passive Repeater – It Requires NO Power or External Cable Connections – NO Local Fire Department Approvals.
ULTRA•LYNK Uses Existing Building WiFi and DAS Signal – NO System Implementation Needed.
ULTRA•LYNK Uses Existing WiFi and Cellular DAS Signal to Provide Complete Elevator Car Coverage!
In conclusion: Do you have trouble with your phone or internet connection when you're in an elevator with no WiFi or cellular signal? The solution is ULTRA•LYNK! It's a low-cost, easy-to-install device that provides great coverage and connectivity for your phone and internet inside elevator cars. ULTRA•LYNK is a passive repeater that doesn't need any external cables or power source, and it doesn't require any approvals from local municipalities. It has a transparent interior antenna and can be used for both new constructions and retrofits. ULTRA•LYNK is a great alternative to costly and unsightly elevator cellular or WiFi solutions that don't work well.
---